LS Life: April 2019
Lower School Life
From the Director's Chair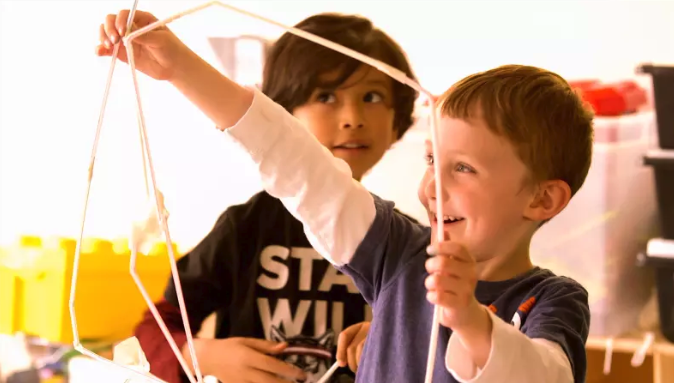 I recently had the pleasure of sitting in on the math professional development sessions Beckie Miller, our Lower School math curriculum coordinator, ran in partnership with grade-level teams. This thoughtful and detailed work is one of the many ways we continue to reflect on our teaching practice, tap into new resources, and consider areas that we want to develop in support of our students. It led me to further reflect on the range of feedback I've heard about learning math in 2019, and the varied experiences and related emotions we have as a community about our own mathematical learning as children.

Parents and students often speak to me about Math in Focus, the curriculum we use based on the Singapore approach to developing mathematical thinking and practice. Some share the joy felt in understanding math at deeper levels, while others express confusion about the "new math" strategies compared with what was taught in the past. This ranges from parents stating, "I wish I had been taught this way. I would have actually understood math!" to stories of students explaining, "Mom/Dad/Grandma, that's not the way we do it at school."
While the Singapore approach to math might seem very different, in practice it relies on the same principles we learned as children — such as addition, subtraction, multiplication and division — but with different strategies and approaches to help students develop the deeper theoretical concepts of mathematical thinking. The core idea of the program is not that there are people who are good at math, and those who aren't. Instead it relies on the understanding that everyone has the capacity to develop their math skills and access this way of thinking.

What does this approach actually do for our kids? It teaches our students to be analytical and mathematical thinkers — not just the how, but the why and when and what if! Problem solving lies at the core of the curriculum. Rather than telling students that they are right or wrong, teachers ask:
How do you know?

Are you sure?

Can you find another way to solve this?
This builds mathematical confidence in our students and enables them to articulate their thinking from the earliest grades. The scaffolded learning helps students move from the concrete-pictorial to an abstract approach. We begin with concrete experiences to build deep conceptual understanding, for example, through the use of manipulatives and games. Students use this knowledge to draw pictures about their thinking. This base then creates opportunities for teachers to lead students toward more abstract concepts and broader application of each mathematical strategy, encouraging students to interrogate and ultimately understand the procedure behind the thinking. The curriculum is designed in a pre-algebraic way of thinking. For example, our youngest learners might encounter the following problem and be able to solve it with ease: 7 + 🙂 = 10

In order to support your child with this approach to mathematical learning, it is helpful to know some of the language we use here in school for ideas that you are already very familiar with. For example, you may have heard your child say "regrouping," and you know it as "borrowing" and "carrying." Regrouping refers to changing place values so that you can manipulate them and serves as a more focused way of talking about this strategy. For many students, "carry" and "borrow" become more confusing as this language talks about the action without providing the context of the place values you are working within.
You also may have heard your child talk about "number bonds." While we once learned isolated facts, number bonds give a deeper conceptual understanding of how numbers fit together — how they are composed of one another and can be decomposed. This helps to develop flexibility with number sense and fluidity of math facts. Take a look at the difference between the two examples below, the second of which provides insight into the Singapore approach: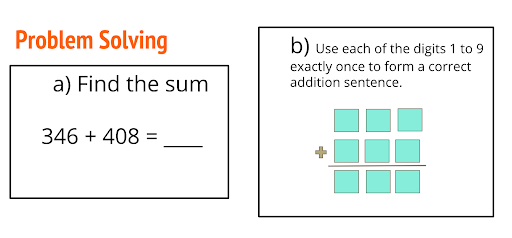 One asks students simply to do the computation, while the other requires a sense of place value, estimation and perseverance to come up with a correct solution. Our students engage in this type of challenge on a daily basis, and build both skill and resilience in the process.

While the math is the same, the approach can seem a bit unfamiliar. What might you be doing at home to help your child? Something as simple as playing a game can make a big difference to their math learning. Playing cards is something that has gone by the wayside in our culture, yet this really helps students to build number sense. Take a look at some of these modern games for ideas on how to help your child build their math brains while bonding as a family!

Another great resource is Beckie Miller, our Lower School math coordinator. Beckie is always happy to meet with parents to provide resources or ideas for helping students. One of her many talents is sharing her love of the mathematical world with our community and helping others to do the same!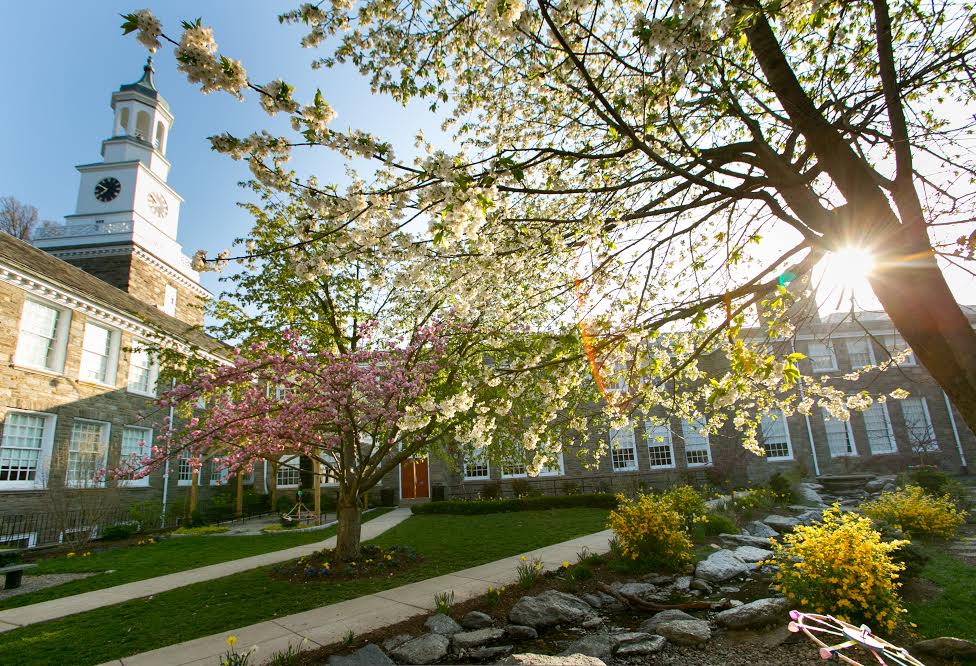 The Matt Miller Garden and Chigwell Close
We are so fortunate to have this space for our students to play, explore and connect. Chigwell also serves as a tribute to Matt Miller OPC '86, father to Morgan OPC '18 and Tate OPC '16, and husband to Beckie Miller, our Lower School math coordinator. The Matt Miller Memorial Garden was created to honor his life and legacy, and is maintained each year by a fund set up by the Miller family. We would like to continue to hold Matt's memory in the Light by keeping it as a space where students can learn and grow. With this in mind, I ask for your help in the coming months.

In order to preserve the beauty of Chigwell, we need your diligence in reminding students how to provide thoughtful care and exhibit positive behavior while playing in this space. This includes:
refraining from adding materials such as sand from the "beach" to the stream,

refraining from moving around or throwing the rocks under the arbor

keeping both people and garbage out of the drainage areas closest to the buildings.
As there is a significant water feature, we also ask that parents keep a very close eye on children as they play throughout Chigwell, and that children remain within the view of their parent or caregiver at all times.

Thank you in advance for your thoughtful use of Chigwell and the surrounding space, and your careful supervision of children playing in this space. We look forward to continuing to enjoy time with students there in the years to come!
Save the Dates!
Friday, April 19, School Closed; Good Friday / Passover
Friday, April 26, 5 to 7 pm; LS Family Fun Night
Grade Meetings
@ Timmons House, 8:15 to 9:30 am, on the following days:
Pre-K: Tuesday, April 9
Kindergarten: Thursday, April 11
First: Friday, April 12
Second: Tuesday, April 16
Third: Thursday, April 18
Fourth: Wednesday, April 24
Fifth: Monday, April 29
Sincerely,
Kate McCallum
Director of Lower School