Lower School Life
January 2020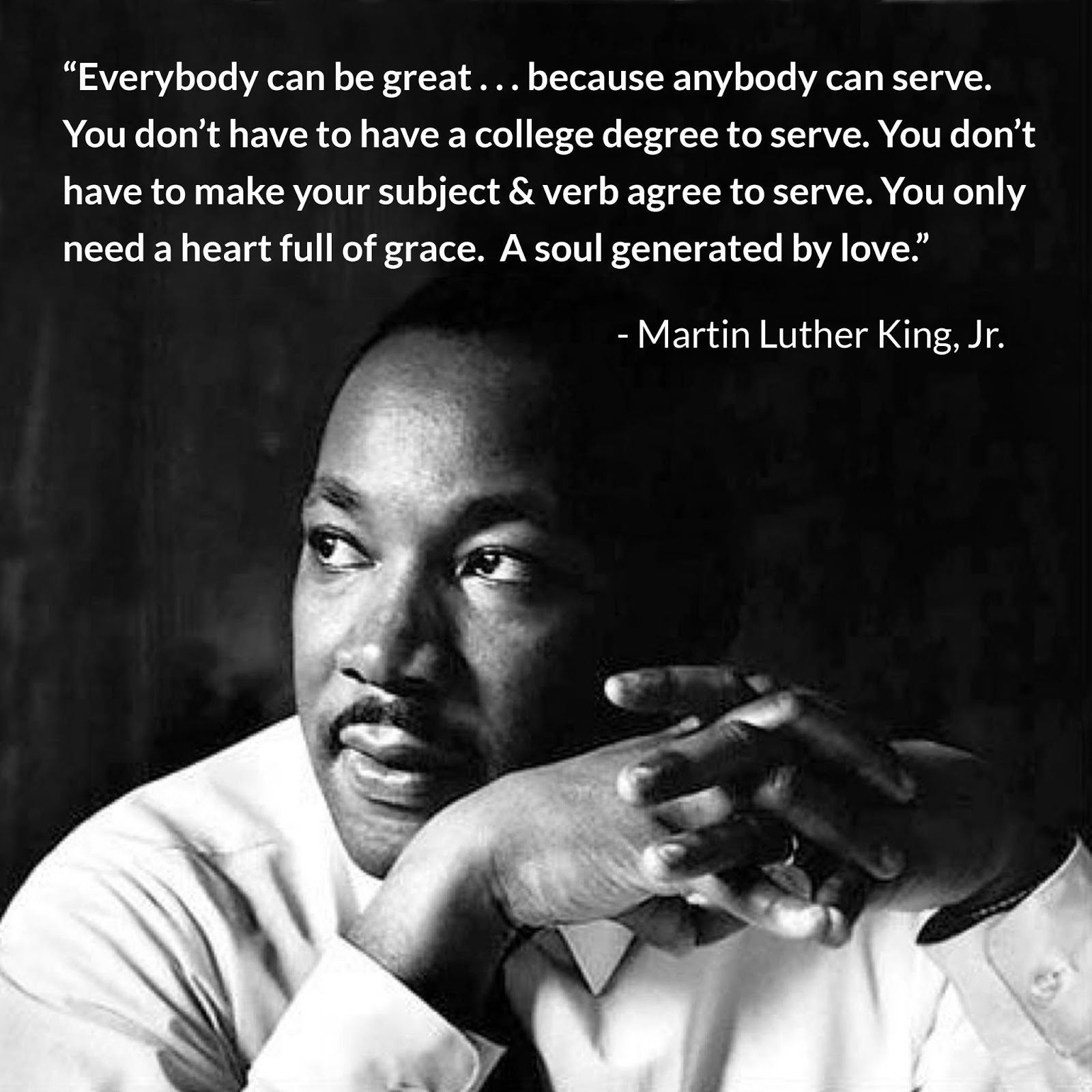 From the Director's Chair
Dear Lower School Families,
Each year at Penn Charter, students, families and faculty join together as a community to participate in the Martin Luther King Jr. Day of Service. This year was particularly meaningful for Lower School as our fifth grade students helped to open the keynote, sharing messages and original poems with the school community to start the day. Lower School students then moved on to the service portion of the morning by participating in a variety of on- and off-campus projects. Among the many projects offered, some of our older students went to the Share Food Program to pack emergency food relief boxes for local Philadelphia residents facing hunger. On campus, the younger grades helped to decorate tote bags and write cards for Turning Points for Children, an organization that brings social and health services to vulnerable people.
Our fifth grade students also shared their creativity and leadership through an innovative project that showed both care for community and environmental stewardship. Eloisa Tovar and Naira Presley led students and families in the creation of upcycled earrings using some of the snack bags collected for TerraCycling. Last year in fourth grade, Orit Netter taught students how to use snack bags (cleaned!) to weave beautifully colored strips; students used the weavings to make earrings, which they sold in the grade's Economics Sale.
Building upon this idea, at this year's MLK Day, Eloisa and Naira showed a group of more than 20 students how to weave and construct these earrings. Together, the group was able to complete 64 pairs of earrings. With the help of Alyson Goodner, director of PC's Center for Public Purpose, these will be sold at various events during the school year, including Color Day later this spring. Proceeds will benefit the Pennsylvania Society for the Prevention of Cruelty to Animals at the conclusion of 2020, when the girls will have sold enough to have an impact. We are so proud of their innovation, effort and leadership in giving back to their community!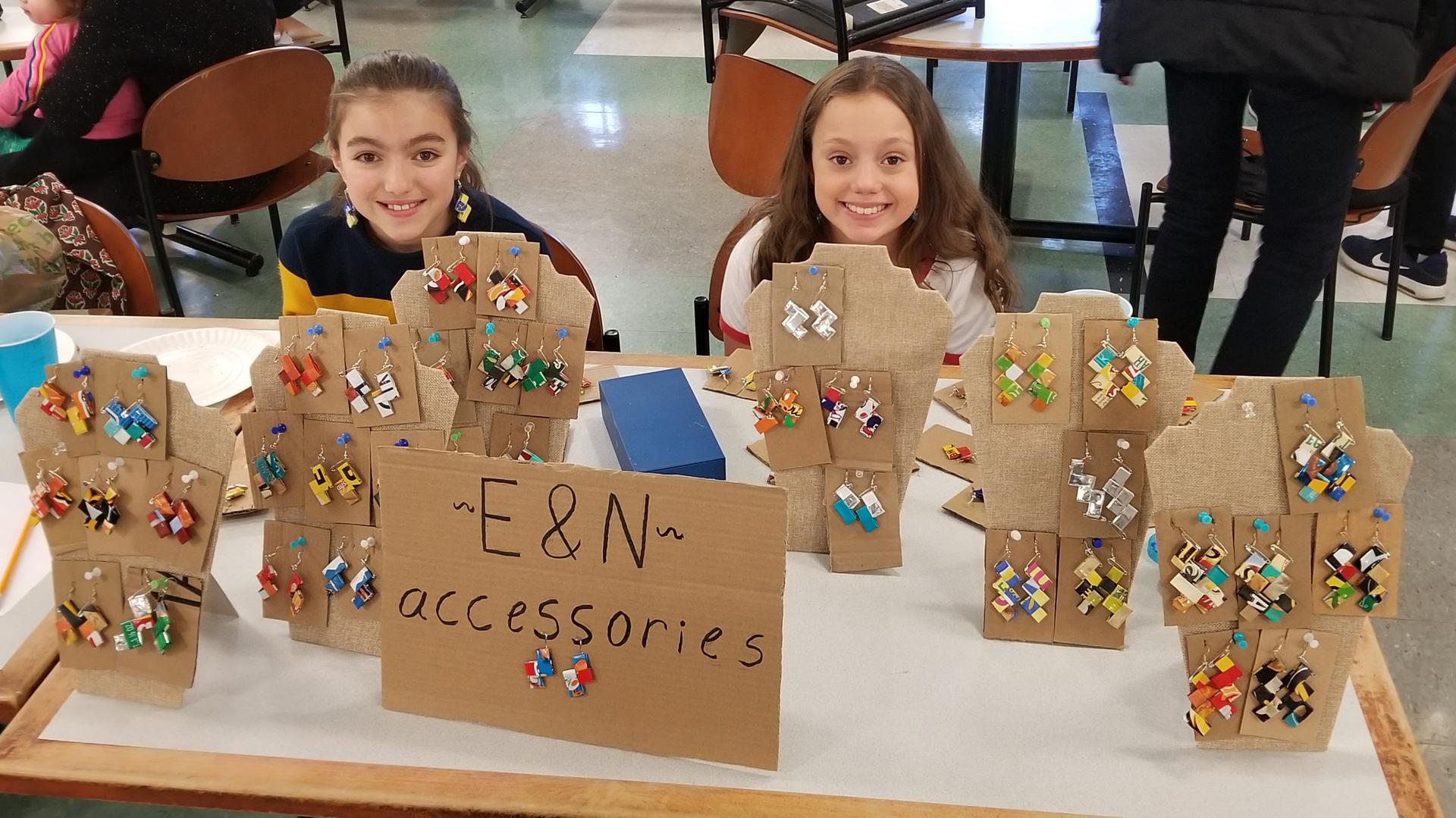 Please read on for important information about the upcoming visit by our author-in-residence, new drop-off and pickup procedures, and how to register for the new drop-in option for the After-School Program.
Book Orders for Author-in-Residence Ariel Bernstein OPC '95
This year's author-in-residence is Ariel Bernstein OPC '95. She will be visiting Lower School students to discuss her books on Friday, Feb. 21. For families who are interested in ordering books – from a PC grad! – and having the author sign them, please fill out and bring in this order form by Friday, Feb. 7. There is no obligation to make a purchase. For more information about our author or her books, please visit Ariel Bernstein's website. If you have any questions, please contact Linda O'Malley.
New Lower School Drop-Off Lane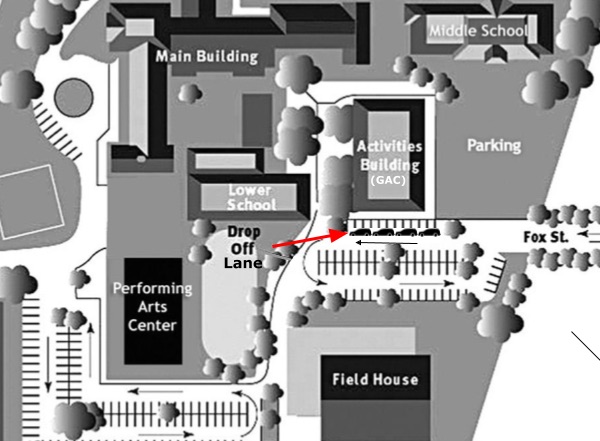 Here at Penn Charter we are constantly looking for ways to improve safety and the overall experience of students and families, including the daily process of drop-off and pickup. After discussion with Parent Community representatives and our security personnel, we are writing to announce a new initiative and to remind parents of some parking restrictions. We hope you will support the following.

Beginning on Monday, Jan. 27, we will offer a drop-off-only lane for Lower School students from 7:45 to 8:10 a.m. where a teacher or administrator will meet your vehicle and help your child safely out of the car. This drop-off-only lane will be located adjacent to the Graham Athletics Center, just behind the back door to Lower School. In addition to this option, families may continue to drop students off in the car line that runs in front of the Kurtz Center. All students who are dropped off prior to 8:05 a.m. will be directed to morning care on the blue playground, or downstairs in the Activities Room.
If you choose to walk your child into the building, please park only in a designated visitor space or along the right side of the Kurtz Center. In order to ensure an easy drop-off for all Penn Charter families, please do not park and leave your car unless you are in one of these two areas. We also ask that you closely follow the direction of our security staff as they direct traffic and monitor the safety of pedestrians navigating through the parking lot.

Dismissal: Our dismissal procedure will remain the same at this time, with two teachers available to check students out at the front of the Lower School building, and an additional teacher supporting the car line in front of Kurtz. Should you choose to use this option, please stay with your car and move forward at the direction of our security staff so that we might keep students safe and continue to move traffic through campus. As we move forward, we will continue to look for other ways to make both arrival and dismissal a positive, easy and stress free experience for students and families.
Please do not hesitate to reach out with any questions or suggestions.
New! After-School Drop-In Option
We are excited to announce that our After-School Program will begin offering a drop-in option on a first-come, first-served basis, beginning on Monday, Jan. 27. We can accommodate a maximum of five students each day.
Families can use SchoolPass to sign up for either the 2:50-4:20 p.m. session (1.5 hours at a rate of $22.50) or 2:50-5:50 p.m. session (3 hours at a rate of $45). There will also be a late fee of $15 an hour, and after 5:50 p.m. the late fee is $3 per minute. All billing will be through SmartTuition. Please note that in order to leave space for another family and to avoid being charged, you must cancel 24 hours prior to the session. Please watch this short video on how to use SchoolPass to sign your child up for the drop-in option.
In order to meet the changing needs of families, we also have a flex option that allows parents to sign up for any five days of care in a billing period at a contracted rate of $13 an hour. This is different from the drop-in option because parents would contract in advance for those five days, deciding which day as they go. Use theASP contract form to sign up for the five-day flex option.
Please email Kathleen MacMurray with any questions about the ASP drop-in option or flex option, or Tatiana Koltsova for questions related to SchoolPass.
2020 Labor Day Heads-Up
We have come to that point in the year where we are developing the calendar for the 2020-2021 school year! Please note the following dates in your calendar as some school events will begin prior to the Labor Day holiday, which this year falls on Monday, Sept. 7.
Wednesday, Sept. 2 and Thursday, Sept. 3. Lower, Middle and Upper School registration and orientation.
Tuesday, Sept. 8. Lower School grades 1-5, Middle and Upper School classes begin.
Wednesday, Sept. 16. Pre-K and kindergarten begin.

Social Media Insights
Follow us on social media to gain more insight into Lower School teaching, learning and events:
Instagram: PCLowerSchool
Twitter:@PCLowerSchool
Save the Date!
Feb. 11, 7 p.m. Moving Up to Middle School, program for fifth grade parents
Feb. 14. Lower School Valentine's Day Bake Sale. Most treats cost $1.
Feb. 17. Penn Charter closed for Presidents' Day.
Feb. 18. Lower School faculty workday, no classes pre-K to 5.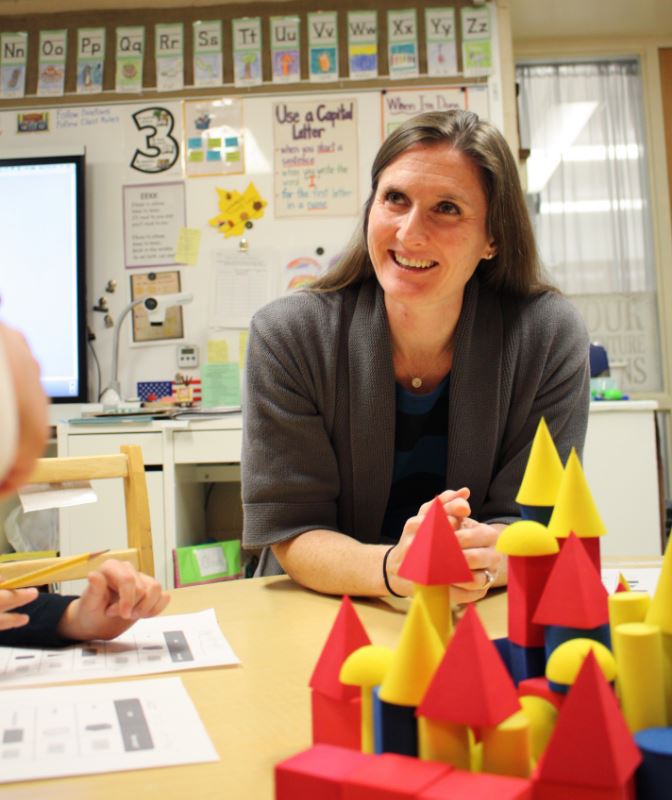 Feb. 28. All-School faculty in-service day, no classes pre-K to 12.
Sincerely,
Kate McCallum
Director of Lower School