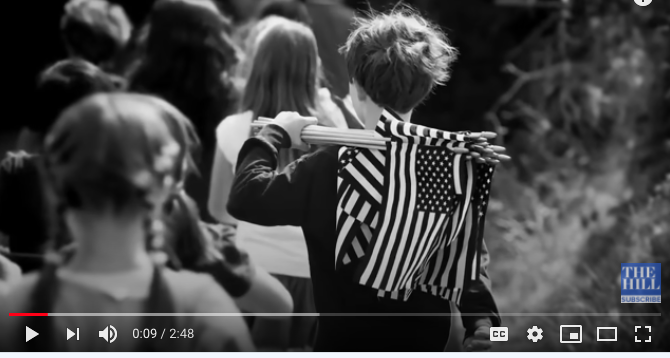 Dear Upper School Families,

It's been eight weeks since we were able to be on Penn Charter's campus with your children, our students, and we've just concluded week six of distance learning. With Governor Wolf's stay-at-home order now in effect through June 4 and the unemployment rate the worst it has been since the 2008 recession, I want to share George W. Bush's message of hope, which I have found especially moving and inspirational.

As President Bush says, "We rise or fall together, and we are determined to rise."

We will rise. Our country, our community and our school.

You are proof of that: PC PROUD #1 PC PROUD #2.

Our students are proof of that. See this PC student-led and student-produced song just released by The Oats, a small Upper School jazz group: "Sir Duke." The song was recorded and produced distance-learning style: each musician recorded the track at home and then the group spliced it together digitally.

Looking Forward
Summer Courses: We have updated our offerings with Distance Learning Summer Courses. We will hold out hope that a couple might be able to take place on campus in July, but we are committed to running the courses, even virtually, if necessary. As always, we are offering courses that enable students to fulfill some graduation requirements over the summer in visual and performing art as well as religion.
Summer course registration information is due next Friday, May 15. If you need an extension as you make summer plans, please let me know at ehughes@penncharter.com.
AP Exams: If you have a student enrolled in an AP class, please read details about the AP Exams, which start next week.

Cum Laude & Prize Assemblies: We will host a combined and virtual Cum Laude Assembly and Prize Assembly on Wednesday, May 27, from 7-8 p.m. We will invite honorees and their families to attend via Zoom.

Important Dates for Seniors. Seniors conclude classes on Tuesday, May 12, have a grade meeting on Wednesday, May 13, and, after a few days off, start their Distance Learning SCP projects on Monday, May 18. Meanwhile, Darryl Ford has worked over recent weeks with a committee of about 20 seniors and a handful of faculty to determine plans for Commencement, the details of which Dr. Ford will share with families shortly.

Students in grades 9-11 have two weeks and two days of classes left, followed by five days of final assessments. See p. 3 of our Upper School Distance Learning Plan for details. Next Friday, May 15, department chairs will notify students about placement decisions for advanced and AP courses, and all teachers will share final assessment plans with students. The end of the school year is startlingly close.

In the meantime, I hope you are healthy and safe, and I wish you daily doses of happiness. We've played some Catan at my house, and tonight we are cracking open a new 1000-piece jigsaw puzzle of South Dakota. (My grandparents grew up in the small town of Clear Lake, SD.) Here is literally Some Good News. Host Jon Krasinski is eternally cheery and positive, and his weekly 15-minute shows on Sunday nights have been a source of spirited pep and bonding at my house, too.

Whatever brings you some joy and respite, I wish it for you this weekend. And happy, happy Mother's Day to everyone.

Erin

P.S. Like trucks and backhoes? Or just want to watch construction of Penn Charter's new Athletics and Wellness Center? Watch our live camera feed.