It's Saturday, April 6, 4:29 p.m. I'm sitting at my desk at Penn Charter, watching the JV baseball game out my window, across the street, on the sparkling new Palaia Field. What fun the opening ceremony was! Talking with current students and parents, and reconnecting with OPCs and parents of OPCs, was so enjoyable that I was hard-pressed to grab some popcorn and tromp back inside to write this newsletter.

Finally, it feels like spring. Outside of my office window, the elm tree in the front circle is about to unfurl its leaves, and in my garden at home, the daffodils and grape hyacinths are brightly abloom. I remember clearly this time last year, April 2018: Darryl Ford asked me to serve as acting Upper School director. Devoted to the school and interested in being a school director, I excitedly agreed.

Darryl told me my job as acting Upper School director was to "keep the boat afloat" and "keep the trains running," and so I did, all the while musing about my own vision for the division, should I be fortunate enough to earn the permanent position. With two search firms aiding the school in a national search and 75 fellow applicants, I had no expectation that I would indeed become Penn Charter's next Upper School director. (To read my application materials, please see the links at the bottom of this column.)

Vision

From last April to this April, my life is both wildly different and very much this same. Officially ensconced as the Upper School director, I am now pivoting from keeping "the trains running" to advancing the vision. In many ways, that is easy — because I served on the committee that forged the 2013 Strategic Vision, and I believe in it.
This school year, for the first time in my nearly three decades, I have spent weekly Meeting for Worship on the facing bench, which positions me directly across the Meeting Room from the Penn Charter seal on the back wall.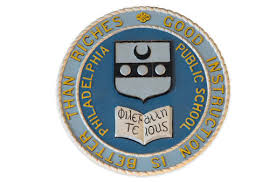 Reflecting upon the seal every Thursday morning, I have been both heartened to work at a school whose values align so closely with mine and struck by the symmetry between the seal's symbolism and my vision for the Upper School:
As the Greek words on the open book indicate, the Upper School must be a place where we "love one another," even those who are different and those with whom we feel ideologically opposed. Only by loving each other can we knit together a cohesive community.

As the book itself symbolizes, we are committed to the life of the mind and scholarship, to inquiry and ideas and learning.

To maximize learning, we place a premium on "good instruction," from hiring consummate instructors, to creating our own curricula, to offering a wealth of professional development opportunities.

Finally, we are grounded in the vision of our founder and of our Quaker ideals, as Penn's coat of arms suggests. We prize integrity, equality, continuing revelation, silence and more.
It's Epic: Honor the Spark and Spark the Mind

More specifically, my vision for the Upper School is that it be a loving and inclusive community, full of intellectual and cosmopolitan people. Given the school's philosophy, geography and egalitarianism, we are uniquely diverse, drawing from over a hundred zip codes, every major world religion, both political parties, and all levels of economic strata. As two OPCs from the class of 2017 just told me on the baseball field, they were well prepared for the wide range of people they encountered in college because they hailed from our Penn Charter heterogeneity.

Last month, we had nationally recognized health educator Shafia Zaloom on campus to educate juniors and seniors about how personal values inform healthy relationships. I was struck by a simple exercise Zaloom did. "Think of a bear," she told us, giving us five seconds to picture a bear doing some particular action. So you do it now. Stop reading this, close your eyes, and for five seconds, think of a bear. Then Zaloom had people go around the room and describe the bears they were imagining and what they were doing. Here's a small sample of the bears people had in mind in one group: Yogi Bear trying to escape Jellystone Park. A light blue, well-loved teddy bear resting on a pillow. A huge black bear, hunting for salmon in an alpine stream. Zaloom's point was: even when we say "bear," it means different things to different people, so when people are trying to communicate with and understand each other, it's critical to make sure that they understand what the other person is thinking — and vice versa — and not to make assumptions.

While many people think of "cosmopolitan" as being synonymous with "sophisticated" or "well-traveled," I am using the word in this sense: Cosmopolitan contains the root polit-, from the Greek word for "citizen," meaning someone who is cosmopolitan is a "citizen of the world." Hence, people who are cosmopolitan are "familiar with and at ease in many different countries and cultures" (Google.com). To be cosmopolitan, then, is to have a wide worldview, to be open-minded, well versed in difference, eager to meet new people and embrace new experiences. Cosmopolitan is decidedly the opposite of narrow, closed, parochial, provincial.

Though humans are 99.9 percent genetically similar, we often focus on and fear the .1 percent of others that is different from us. When I was in sixth grade, and I'd just moved from Denver to Philadelphia, I was put off when a classmate asked me if I rode a horse to school in Colorado. I'd never eaten a bagel in my life, which a friend found mind-boggling, and I'd never heard about a Bar Mitzvah or Bat Mitzvah before. No doubt, my world view was small. Over the years at PC, many students have told me that they had never met [fill-in-the-blank with a particular kind of person] before coming to Penn Charter. I love that about this school. I want students to actively honor and welcome the spark of others, which will not only open hearts but also help open minds.

In addition to fostering an inclusive, cosmopolitan Upper School, I envision an Upper School that sparks the intellect, trains the mind and fuels the fire of of the adolescent brain. Psychologist Steven Pinker has a new book out, "Enlightenment Now: The Case for Reason, Science, Humanism and Progress." In this TED Talk, he presents the thesis of the book, which is essentially that the quality of human life is better now than it has ever been, and with the power of reason and science, we can problem solve and improve the world ever more. It's a tremendously optimistic book, completely supported by data. I am moved especially by this passage:
"We will never have a perfect world, and it would be dangerous to seek one.
But there is no limit to the betterments we can attain if we continue to apply knowledge to enhance human flourishing . . . [this endeavor] belongs not to any tribe but to all of humanity — to any sentient creature with the power of reason and the urge to persist."
I want the Upper School to spark in students the desire to learn and to cultivate in them the "power to reason." Good instruction can indeed fire students up to question, hypothesize and problem-solve, inspiring them transform their minds . . . and the world. Penn Charter's vision is to educate students to "live lives that make a difference," and as Pinker points out, using the intellect to "enhance human flourishing" is "heroic." Learning to reason and to be a citizen of the world, then, is epic.
An invitation to read more: Only a handful of parents on the search committee had access to my application materials, so I share them here so that you may get to know me well. You might also find it interesting to read my bio in the school online directory here.
Erin Hughes
Director of Upper School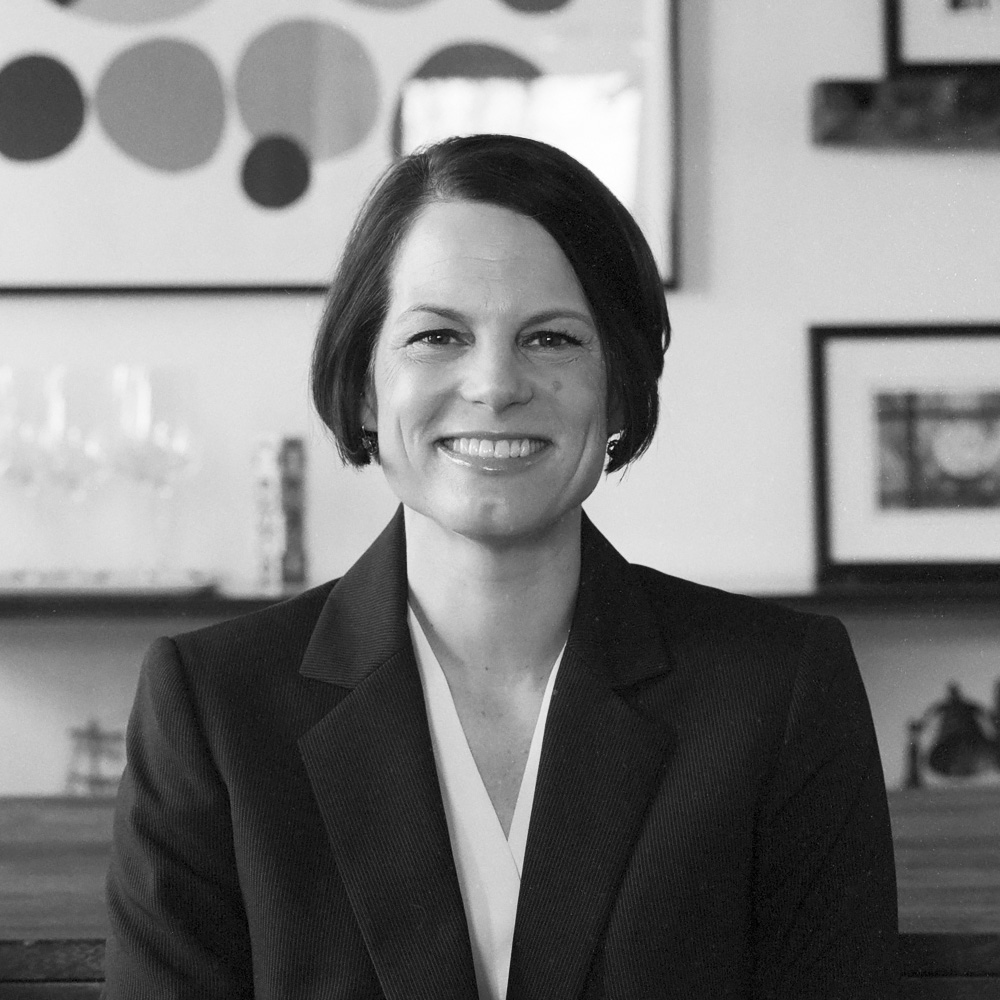 Update on Work Diversity, Inclusion and Equity

Darryl Ford invited a group of about a dozen juniors and seniors to work with Erin Hughes, Assistant Director of Upper School Lee Payton and Director of Diversity and Inclusion Antonio Williams to advance diversity, equity and inclusion (DEI) initiatives in the division.

The group has meet three times to consider practical measures to improve school culture. Presently, the group is planning a two-day retreat to develop a Code of Conduct for Upper School and to think about ways to redesign student orientation in September. One goal of the retreat is to create an orientation that will help incoming students understand the culture of and diversity at Penn Charter. During orientation, we hope to engage students in work around cultural competency, privilege, social justice and Quakerism.
The planning group will work with Leon Caldwell OPC '87 and Penn Charter Overseer Terry Nance to find the best approach and practices to achieving our objective.
Upper School students Ainyae Holmes and Pierce Hodges, pictured below with Director of Diversity and Inclusion Antonio Williams, organized a successful diversity conference for area students. More here.