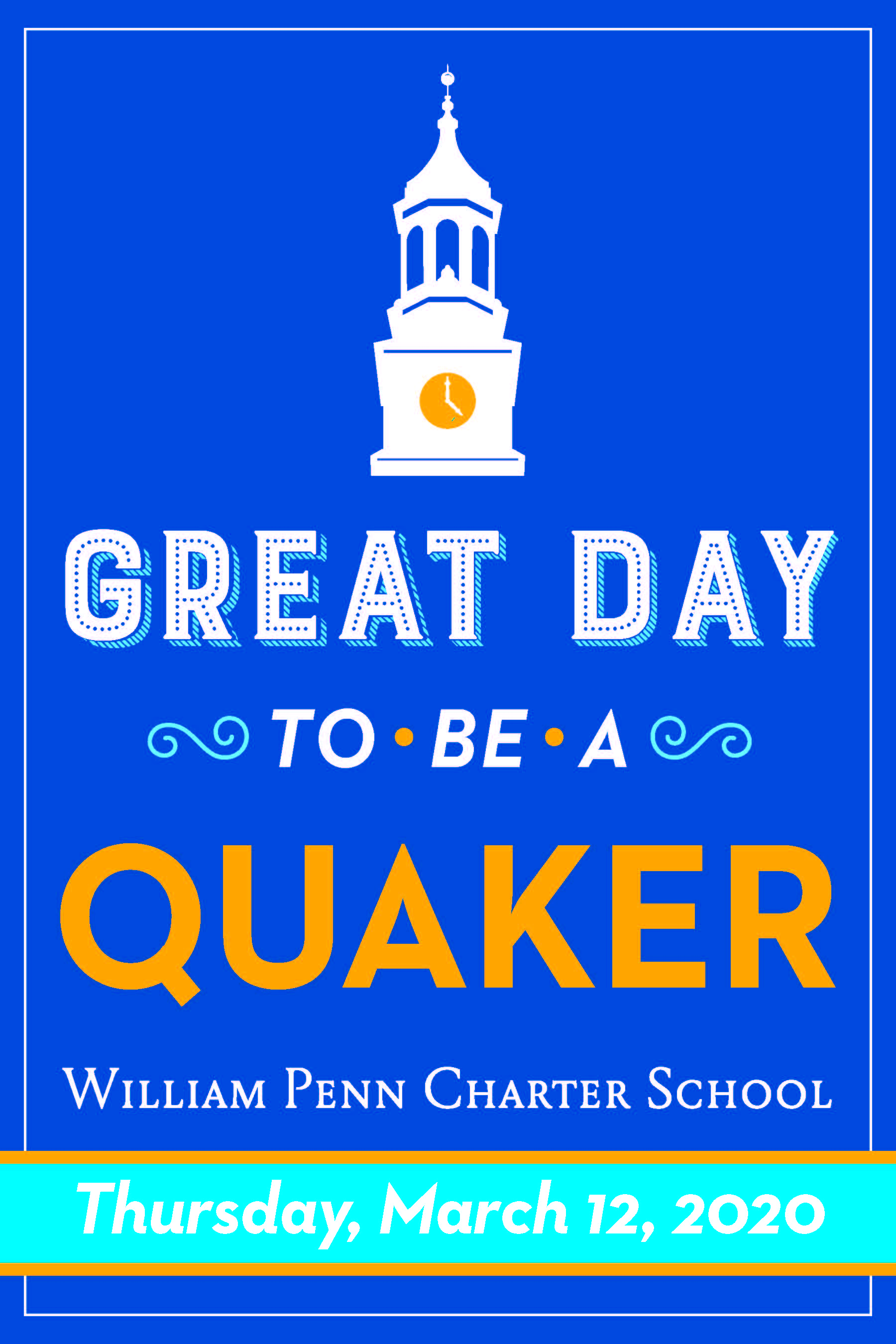 Great Day to Be a Quaker


Thursday, March 12
Tomorrow is Great Day to Be a Quaker, but due to a desire to keep our community healthy, we've made some changes this year. We have canceled Thursday's OPC Reception at North Bowl, as well as on-campus events, out of an abundance of caution and care for our community. We are sorry to miss the opportunity to gather together in person and celebrate what we love about Penn Charter. But we look forward to seeing you online tomorrow. We hope you will share with us – in a video testimonial or with photos – your favorite memories, recollections of a fantastic teacher, or how PC supported your growth and learning. You can share with us via email, greatday@penncharter.com, or by using #GreatDayPC on Instagram and Twitter. Join us online tomorrow.
Your gift tomorrow – and through Color Day – will be considered a Great Day gift, and it will be matched, dollar-for-dollar, until we reach $100,000.
And reunioning OPCs, there is a special match just for you. See details of the matches.
Make a gift, and visit our Great Day blog.
OPC Regional Receptions
Rekindle friendships and spark new ones with other OPCs in New York and Boston! Whether you're a resident or just passing through, all OPCs are welcome. Register.
Note: If it is necessary to postpone, we will update our events on our website and through social media.
West Coast Gatherings
In Los Angeles and Phoenix, OPCs gathered, caught up and shared camaraderie. Pictured: Los Angelenos with Darryl J. Ford Hon. 1689.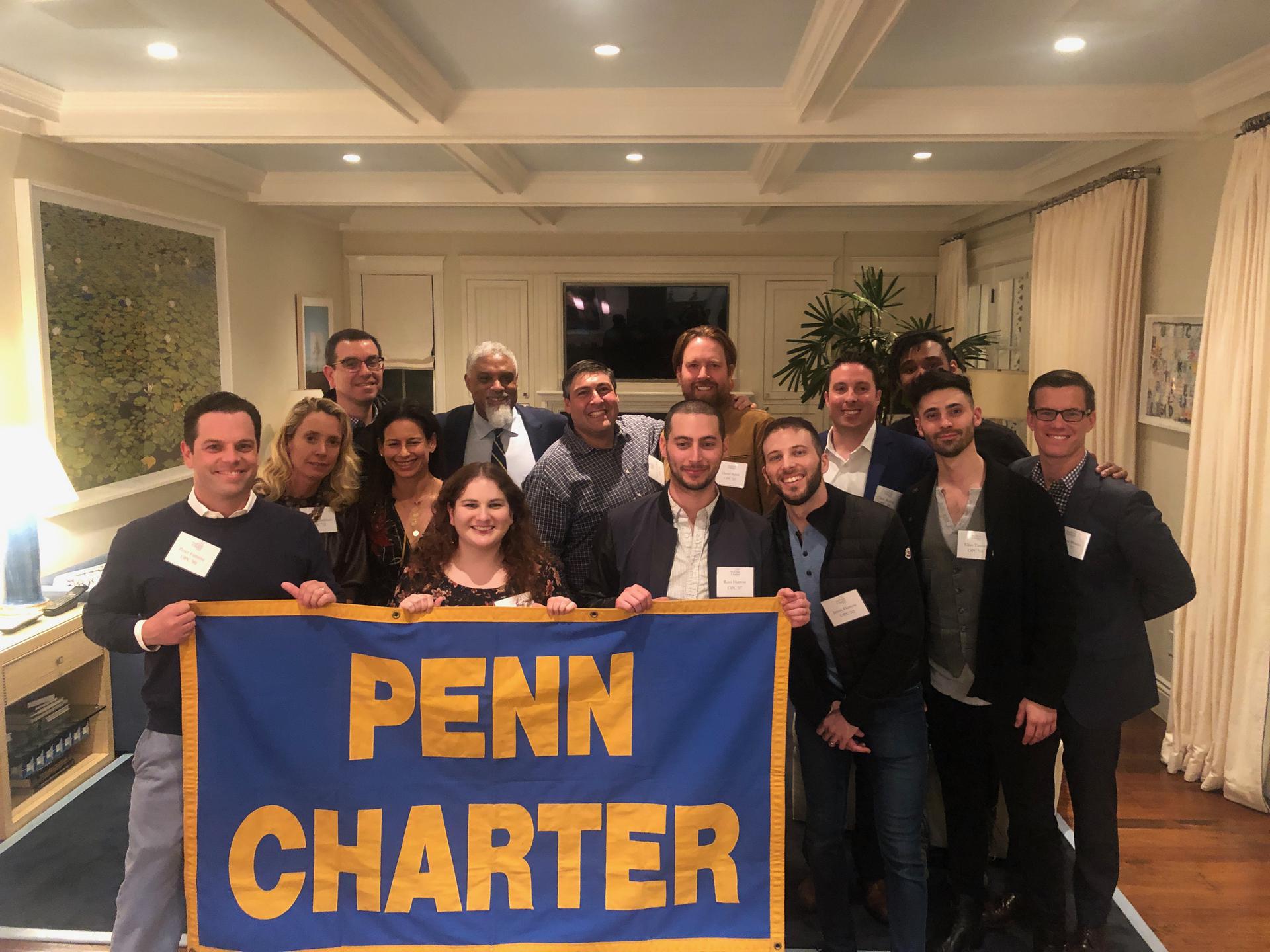 Upper School Musical: The Addams Family
The kooky, upside-down world of the Addams Family came to life on our Kurtz Center stage, with students breathing new life into the reimagined classic. See photos.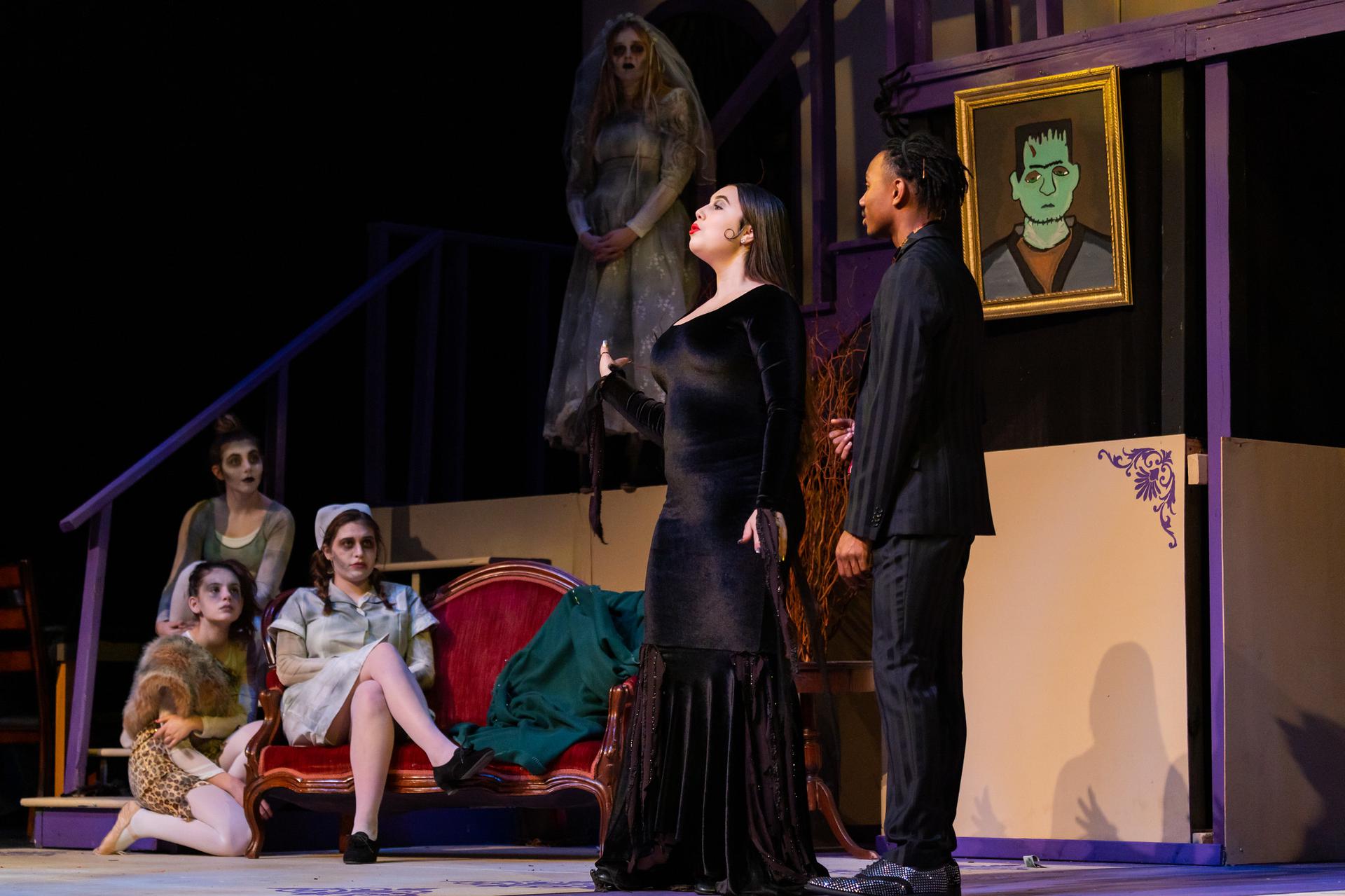 Sammy Siani OPC '19, who was drafted by the Pittsburgh Pirates in the second round of last year's draft, gets a spotlight.
Congratulations to Hannah Fox OPC '16 who was selected first team All NESCAC!
Late Phillies chairman David Montgomery OPC '64 will be honored with a lifetime achievement award during Hall of Fame induction weekend.
Tucker Roberts OPC '09, a Philly esports pioneer, joins the board of Nerd Street Gamers.
Ed Morrone OPC '04 reports on the PC girls basketball season and making it to the PAISAA final for Philadelphia Sports Digest.
Carl Arrigale OPC '84 wins his 11th Catholic League basketball title, a record. His coach at PC, Speedy Morris, receives a mention as well.
Congrats to Aaron "Ace" Carter OPC '98, for earning the Inquirer a Top 10 awards for the annual APSE sports section in the explanatory writing category with his article Hunger Games.
Andrea Koplove OPC '93, director of engagement and partnerships of Turn PA Blue, helps lead a powerful Democratic PAC of volunteers in Pennsylvania.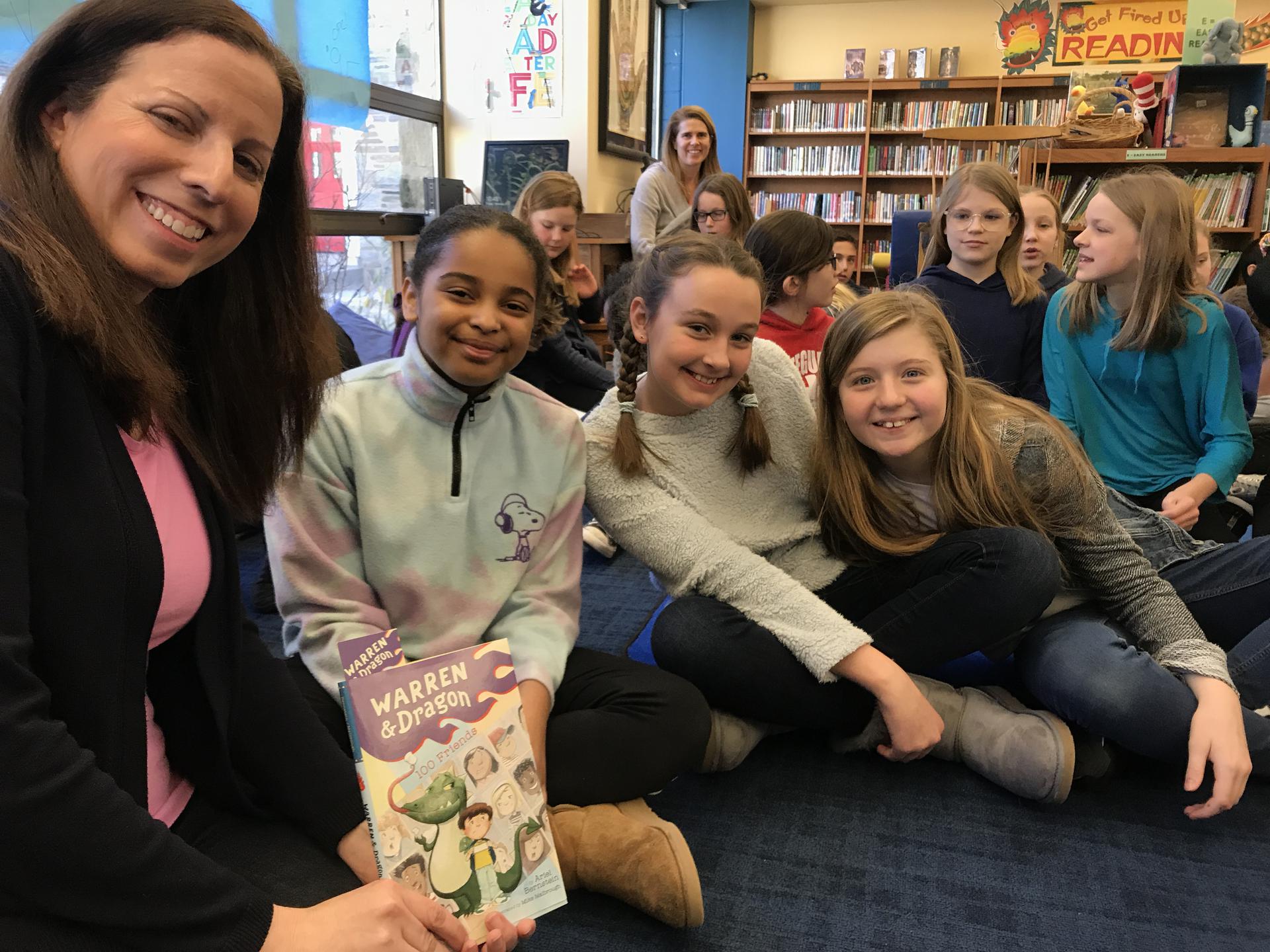 Ariel Bernstein OPC '95 was the Lower School visiting author. She presented to students pre-K to 5 about writing children's books, including the four categories of characters: animals, humans, creatures and "anything goes."
Carolyn Brady OPC '15, Miss Maine, joined the Black Student Union, an Upper School club, to talk with current students about her journey through PC and beyond.
Charles "Chuck" Mitchell OPC '70 spoke with the Black Student Union at the close of Black History Month about his experiences as one of the few black students at Penn Charter. He is the first African-American lifer at PC.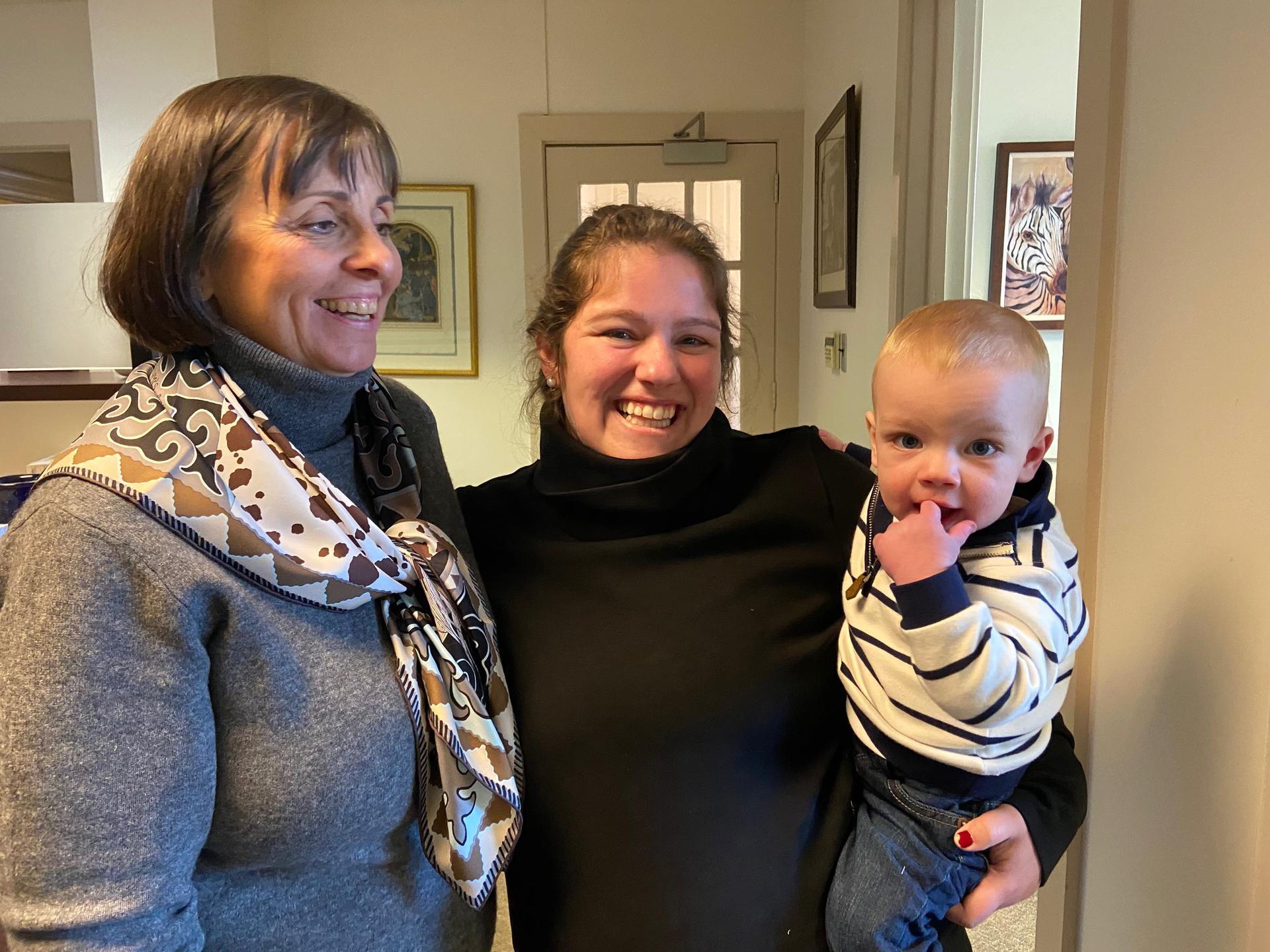 Kiera Murasko-Blank OPC '07 brought her son, Luke, to hang out with Beth Glascott Hon. 1689.
Assistant Director of Upper School Lee Payton ran into Megan Volkert OPC '15, at the annual National Association of Independent Schools conference, attended by all PC teachers in March.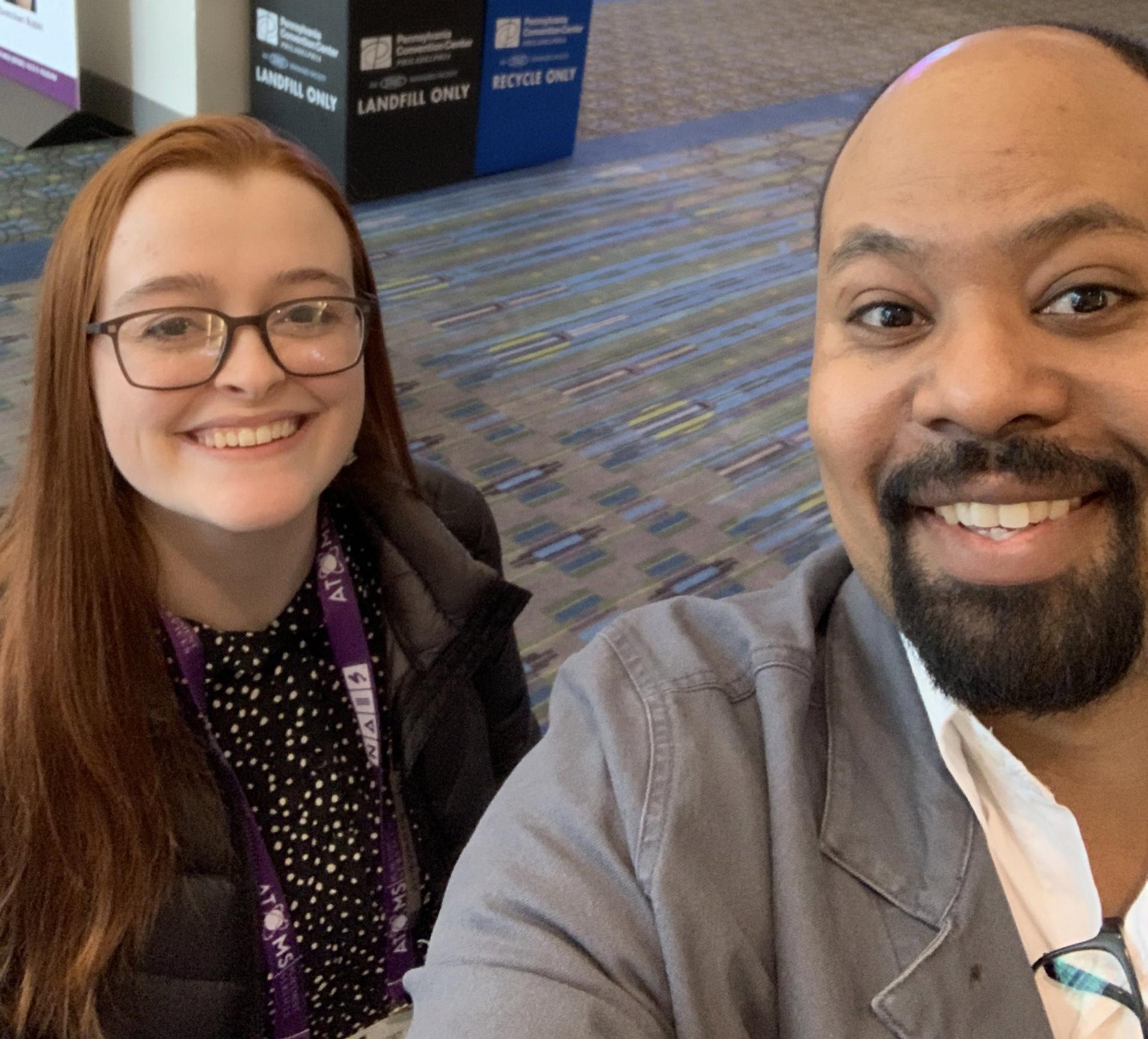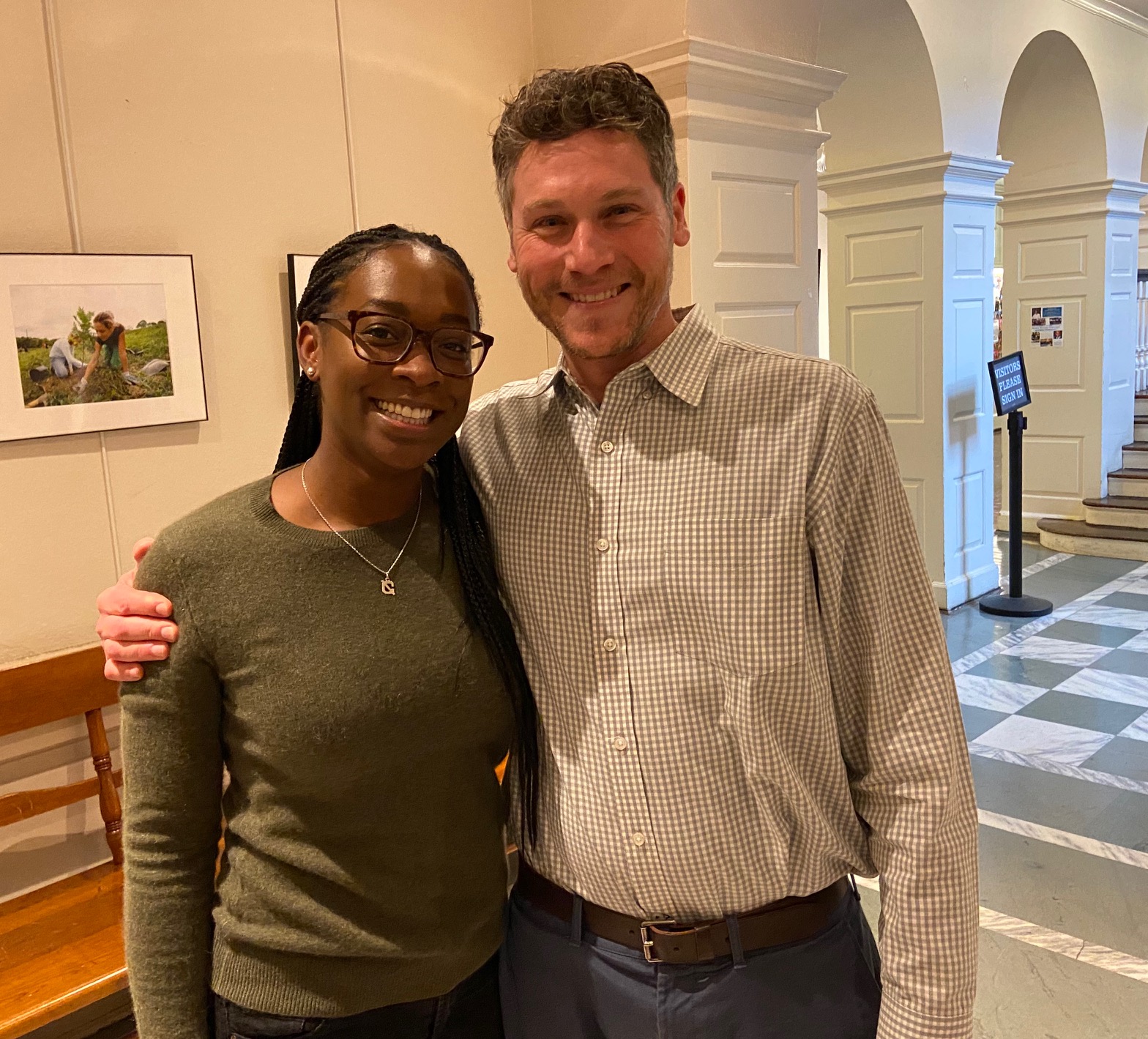 Elyse Wilkinson OPC '11 flew east from Los Angeles, where she is a consultant for Ernst & Young. Elyse was one of Josh Oberfield's first middle school students at PC.
Stay spirited, no matter what the weather may bring! Order your Penn Charter spirit wear today. March deal: 15 percent off orders of $85 or more with promo code MARCH20.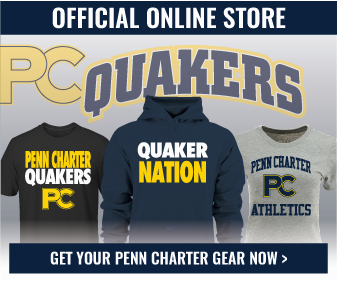 Catch up on all the latest Penn Charter sports news by visiting PC SportsZone. Sign up for email alerts about new posts by clicking on the small bell icon and entering your name and email. Watch this brief tutorial on how to get email alerts.
Send us a Class Note for inclusion in an upcoming issue of Penn Charter magazine!
Follow OPC-related news on Twitter @PenncharterOPC.
Stay connected to your class through its Facebook page. Don't see yours? Let Chris Rahill OPC '99, director of alumni relations, know if you'd like to set one up.